Self-Serve Bays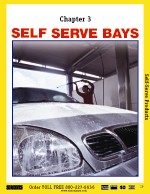 This section contains all the Simoniz® products offered for use in self-service washing. There's a product for every application offered in today's self-serve bay, from presoaks and foam brush to the ultra-concentrated Tropical Bay line.
Download Brochure View All SDS
---
Pressure Wash Detergents
Appeal
Correct
Old Gold
Power Wash
Special Power Kleen
Ultra
Wash N'Shine
Foam Brush Liquids
Anti Freeze Detergents
Pink Bubbles-Cherry
Pink Bubbles
Whitewall Cleaners
Foaming Liquid Whitewall
Golden Foaming Whitewall
Sealants and Polishes
Cherry Glo
Coin Op Foam Spray Polish
Double Bond™
Lemon Glo
Pressure Poly Glaze
Presoak Detergent
Tropical Bay Products
Banana Peal
Blue Lagoon
Bubble Burst
Melon Mania
Orange Slice
Purple Passion
Vanilla Shake
Teflon® is a registered trademark of DuPont and is used by Simoniz.