Bernard (Mackie) MacHenry Hughes Jr.
Division President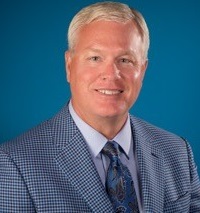 Mackie joined the Simoniz Specialty Markets Division in 2003 and was integral in the rollout of our largest partner, Zurich. He has managed multiple responsibilities within Simoniz including sales, sales management, marketing, product design, training and the implementation of these at the dealer, agent and partner level.
He held the title of National Sales Manager with Dealers Financial Services, LLC the creator of the MILES Program, a military-only car finance program overseeing a sales team of 23 professional finance people responsible for bank contracts, service contracts and gap. Prior to this assignment he worked for and managed a territory as a Regional Sales Manager for Resource Automotive Group, servicing his clients within the reinsurance frame work created by Pat Ryan and his team. Mackie started in the Auto business as an F&I manager at a Dodge store in Lexington and has held the positions of F&I manager, F&I director, Sales manager and GM within that environment.
Mackie lives in Lexington, KY, is married, and has 3 children.