Coronavirus Disease (COVID-19)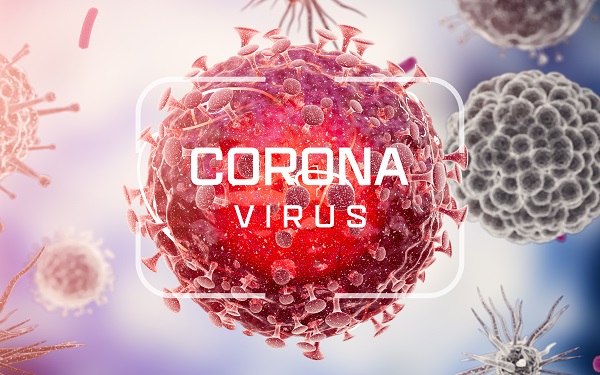 The CDC is working hard to mitigate the spread of this very serious virus. Simple actions such as frequent hand washing or sanitizing and staying home when sick can help to stop the spread of this potentially deadly virus. For the latest information which includes symptoms, prevention and etc. we recommend to visit the Center for Disease Control and Prevention (CDC).
Center FOR DISEASE CONTROL AND PREVENTION
For over a century, the Simoniz name has been synonymous with quality products that work hard and boast measurable results for overall cleanliness and protection. For industrial and healthcare markets, Simoniz products deliver comprehensive cleaning and sanitizing solutions.
On Wednesday, January 22, 2020, Anita Pease, the Director of the US EPA Antimicrobial Division announced that the Washington State case of the Wuhan Coronavirus has triggered the EPA Emerging Pathogens Policy, click on link below;
Simoniz USA Inc. and Harvard Chemical, LLC offer many registrations that have been evaluated and accepted by EPA under the emerging pathogen policy, please click on link for additional information;
Simoniz- Harvard - EPA- Emerging Viral Pathogens- (Covid-19)
---
The EPA has newly expanded their list of EPA-registered disinfectant products that have qualified for use against SARS-CoV-2, the novel coronavirus that causes COVID-19. While disinfectant products on the below list have not been tested specifically against SARS-CoV-2, the cause of COVID-19, they are expected to be effective against SARS-CoV-2 because they have been tested and proven effective on another human coronavirus like SARS-CoV-2. The expanded EPA list now includes the Simoniz and Harvard products below.
Simoniz- Harvard chemical- EPA-- CoRONAVIRUS DISEASE- (COVID-19)
Sani Clean
Sani Clean is a one step germicidal disinfectant cleaner and deodorant designed for general cleaning of hard, non‐porous inanimate surfaces. Quickly removes dirt, grime, mold, mildew, food residue, blood and other organic matter commonly found in Hospitals, Nursing Homes, Schools, Public Restrooms, Restaurants, Veterinary Clinics, and Hotels.
---
RTU Interior Car Surface Sanitizer, Disinfectant & Deodorizer
A proven soft surface sanitizer that gives you the power of cleaning, sanitizing and disinfecting in one easy step.
---
Antimicrobial All Purpose Disinfectant Cleaner
A RTU quaternary-based nonacid cleaner and disinfectant for nonporous, inanimate surfaces such as walls,
stove tops, tables, shower stalls, bathroom tile, toilet bowls, counter tops, sinks, etc.
---
Quat 64- All Fragrances
A concentrated, neutral pH, multipurpose germicidal detergent and deodorant that disinfects, cleans and
deodorizes in one labor saving step.
---
Blend Rite Quat 256
A super-concentrated, neutral pH, multipurpose germicidal detergent and deodorant that disinfects,
cleans and deodorizes in one labor-saving step. To be used with the Blend Rite® Dispensing System.
---
Blend Rite Syn Quat
This product is a sanitizer specially formulated for the food industry. It is effective against Pseudomonas aeruginosa (Pseudomonas), Salmonella enterica (Salmonella), and (Community Associated) Methicillin-Resistant Staphylococcus aureus - [CA-MRSA] [MRSA] (NRS123) (USA400).
---
Simo-Tab
Disinfecting, sanitizing and deodorizing tablets are the convenient and easy way to kill C.diff and many more organisms in 4 minutes. Bleach -free and utilize an active ingredient called sodium troclosene which is much more stable than sodium hypochlorite and releases chlorine at a much slower rate. It's mild pH is much less aggressive than other disinfectants.
If you have product related questions or would like to purchase our products, please click on link below. A Simoniz Representative will contact you via email as soon as possible;