Car Wash Equipment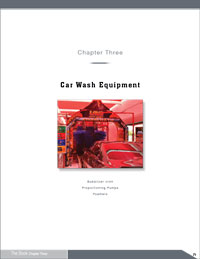 Simoniz can help you build your car wash from the ground up. We supply top-of-the-line car wash equipment including arches, pumps, and foamers.
Download Brochure View All SDS
---
Bubblizer Arch
The arch applies carnauba wax to the entire vehicle inside your car wash tunnel, an exciting show that will keep your customers coming back again and again.
Download Bubblizer Arch Catalog
---
Proportioning Pumps
Simoniz supplies a wide range of proportioning pumps to ensure accurate dispensing and water pressure throughout your entire car wash.
Download Proportioning Pumps Catalog
---
Foamers
High-quality banana foamers and stick foamers that provide the perfect application and the coverage you need for great results.