Car Wash Products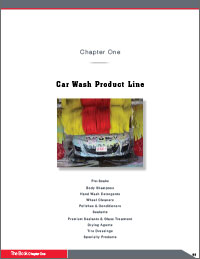 Simoniz offers a complete line of products designed specifically for conveyorized and inbay automatic car washes. Our long-lasting, high-quality products outshine the competition.
Download Brochure View All SDS
---
Pre-Soaks
A complete line of both high and low pH pre-soaks that effectively cut through stubborn road film and make the wash process a breeze.
---
Body Shampoos
High-foaming soaps that deliver clean and shiny results for every car wash application. Colored and scented options create customer excitement.
Download Body Shampoos Catalog
---
Hand Wash Detergents
A favorite of auto dealers and detail shops, this safe, non-corrosive soap can be used in automatic conveyor and hand wash applications.
Download Hand Wash Detergents Catalog
---
Wheel Cleaners
High-performance cleaning options for every type of wheel and rim. Safely remove brake dust, road film, and other oily dirt.
Download Wheel Cleaners Catalog
---
Polishes & Conditioners
Enhance shine and maximize customer satisfaction with visually appealing foam polishes. Vibrant colors and bold fragrances put on a great show.
Download Polishes & Conditioners Catalog
---
Sealants
Ensure a spotless finish with our scented, super beading sealants. A full line of versatile options are available for all types of car washes.
---
Premium Sealants & Glass Treatment
Provide long-lasting protection to vehicle surfaces with these premium sealants, and treat windshield glass for better vision and safer driving.
Download Premium Sealants & Glass Treatment Catalog
---
Drying Agents
Breakthrough drying agents that provide excellent water break and beading for super dry and shiny vehicles. Products for all types of car washes available.
Download Drying Agents Catalog
---
Tire Dressings
Restore tires and wheel wells with Simoniz water- and solvent-based tire dressings that provide a long-lasting high gloss.
Download Tire Dressings Catalog
---
Specialty Products
Everything else you need for a perfect vehicle finish, including glass cleaners, degreasers, bug removal, rust inhibitors, and fragrances. Simoniz also supplies tunnel and equipment cleaners, laundry detergents, and an easy-to-use proportioning system.
Download Specialty Products Catalog
---
Carbonite
Carbonite is a graphene-infused surface hardener taking exterior paint protection to the next level!