John Berkeridge
Regional Sales Manager, (TN, KY, WV, VA, MD, DC, DE)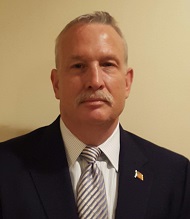 John started his automotive career in 1987 after serving seven years in the United States Air Force as an Air Mobility Specialist and a Medical Service Specialist. He had the opportunity to work with some of the best talent that the automotive industry could offer, and that helped him develop skills for his automotive career.
John has held management positions as an F&I manager, Finance Director, Sales Manager and General Sales Manager. He attended the Pat Ryan and Associates Automotive Finance and Insurance Course and the Advanced F&I Course. He was also Master Certified in Sales Management, Finance & Insurance and Sales Consultant in the Ford/Lincoln Motor Company Certification Program.
After spending more than 25 years in the retail automotive industry, John was offered a position as V.P. at Stone Bay Insurance Group in 2012. In this capacity he was responsible for bringing on new dealer accounts for F&I products; Gap, Service Policies, Cosmetic Appearance Programs and marketing programs for Automotive, RV and Power Sports retailers. He was also responsible for training, development and compliance for his retail dealer network.
In his spare time John is a Reserve Officer for the Anne Arundel County Police Department and a Corporate Relations Director for the nonprofit Truckin' 4 Troops, which supports our combat wounded and injured vets.