Kevin Murphy
Regional Sales Manager, North Central Division (IL, IN, MN, WI)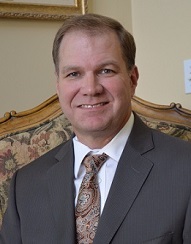 Kevin Murphy joined Simoniz USA in 2013.
Kevin was born into the automotive business, having held almost every position at his family-owned dealership. He began his career as a salesperson and worked his way to General Manager, holding almost every position over his 25-year career.
He has attended Northwood University for Automotive Marketing and Business Management, Pat Ryan's F&I School for Automotive Professionals, and NADA Dealership Management Academy. Kevin is a seasoned, knowledgeable automotive professional who brings a unique perspective to the Simoniz team and intimately understands the challenges faced in today's dealerships.
He currently lives in suburban Chicago with his wife and two daughters.