Richard S. Brown
Regional Sales Manager, (MI, OH, PA, NJ)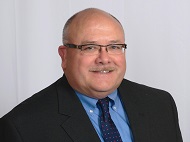 Rich began his automotive career as a Production Supervisor at Pontiac Motor Division's main plant in Pontiac, Michigan. A graduate of Allegheny College in Meadville, PA, Rich rapidly moved up the ranks through Field Service, Field Sales and finally as a Marketing and Distribution Manager for the Pontiac Division of General Motors. Rich handled marketing and distribution for over 300 dealers in the Pittsburgh Zone Office. Rich had an opportunity to buy into a retail dealership with the Pontiac Oldsmobile and GMC Truck franchises. After a few years as the Dealer Principle, Rich added a second dealership with the Ford and Mercury brands. After selling his two new car dealerships, Rich became a General Agent, managing the finance and insurance activities of thirty retail automotive dealerships in central PA and New York.
Rich joined Simoniz USA in October, 2015, bringing with him a wealth of expertise in every aspect of the car business.
Rich resides in Huntingdon, PA, where he can trace his heritage in the automotive industry to 1897. Rich's great-great uncle was one of the original thirteen Cadillac distributors in the United States and his grandfather was a Buick Cadillac dealer for over fifty years. Rich is proud to continue in his ancestors' footsteps.