Floor Sealers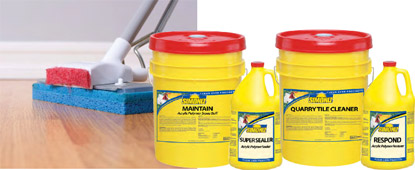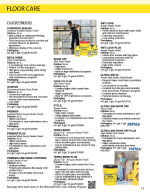 View BrochureView All SDS
---
SUPER SEALER
Acrylic Polymer Floor Sealer
Dilution: As is.
Exhibits superior bonding and levelingqualities.
Increases depth of gloss and provides fora longer wearing finish.
Packaging:
4x1 gal, 5 gal, 55 gal #CS0700
URA SEAL
Urethane Fortified Floor Sealer
Dilution: As is.
Formulated for porous surfaces such as terrazzo, quarry tile, ceramic and other stone floors.
Provides necessary ingredients to ensure well bonded protection.
Packaging:
4x1 gal, 5 gal, 55 gal #CS0710